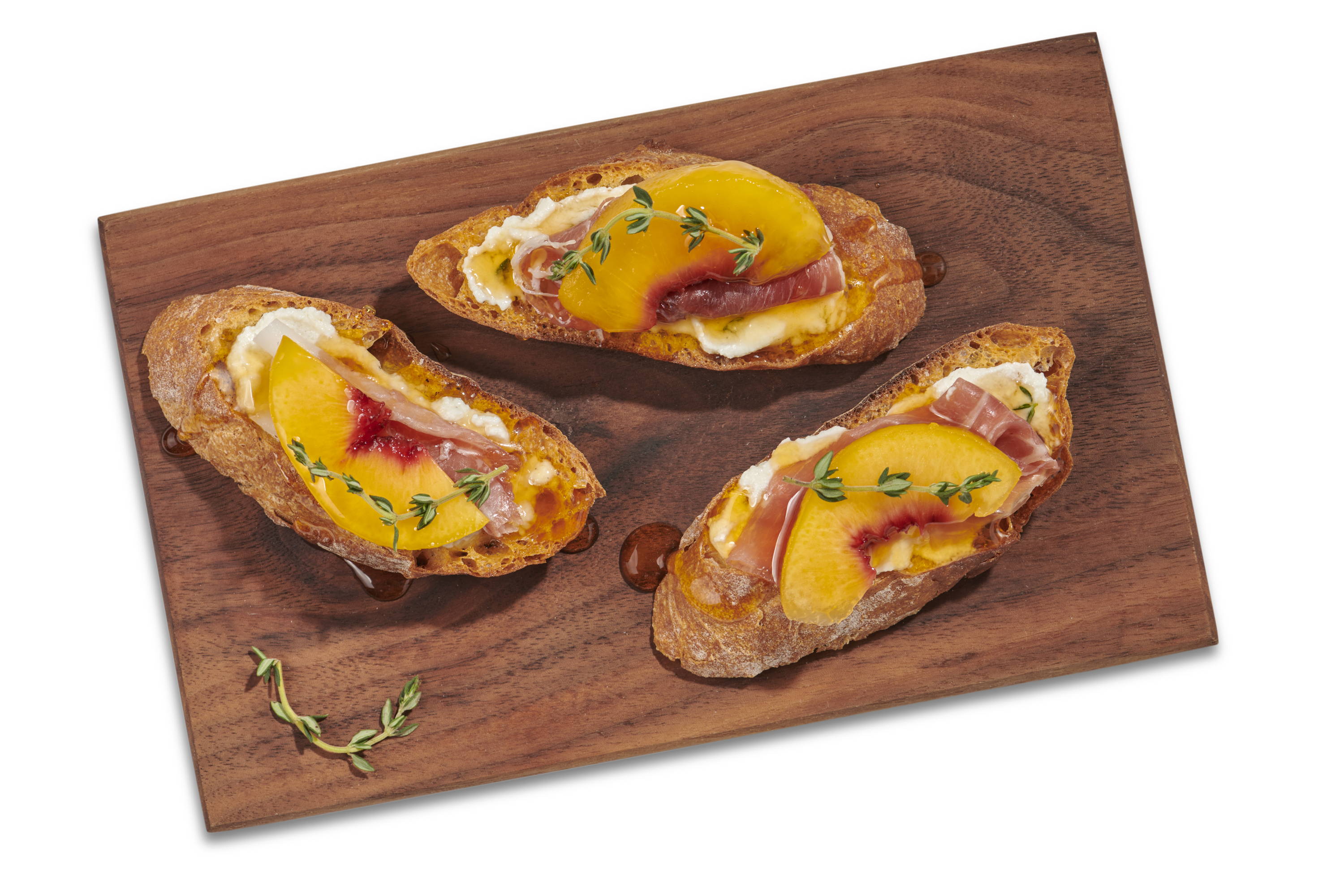 Peachie Ricotta Bruschetta
Serves 4 (3 bruschetta each)
1,600 mg of Omega-3s per Serving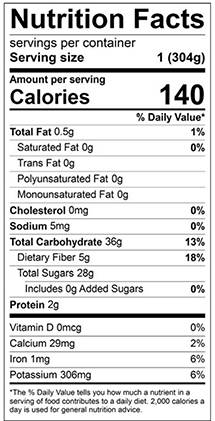 1 Tbsp. plus 1 tsp. of Carlson The Very Finest Fish Oil, just peachie
1 French baguette (about 12 inches)
1 Tbsp. of olive oil
Salt and pepper
½ cup of ricotta cheese
2 Tbsp. fresh thyme leaves
2 oz. of very thinly sliced prosciutto
2 fresh peaches, pitted and sliced
3 Tbsp. of hot honey (or regular honey)
Cracked black pepper
Fresh thyme sprigs
Preheat oven to 400°.
Cut baguette diagonally into 1/2-inch slices and arrange them in a single layer on a baking sheet.
Lightly brush slices with oil, and sprinkle them with salt and pepper to taste.
Bake for 15 minutes or until slices are lightly toasted.
Mix the ricotta cheese, Carlson oil and thyme in a small bowl.
Separate prosciutto slices, and cut each slice into thirds.
Spread about 2 teaspoons of ricotta mixture on each baguette toast, then top with a piece of prosciutto and a peach slice.
Drizzle toasts with honey, then top with a thyme sprig.