Award-winning quality since 1965.
Carlson Labs has produced pure, quality, award-winning vitamins, minerals, fish oils, and other nutritional supplements. The company began with a single vitamin E product in Founder Susan Carlson's small Chicago apartment and quickly grew to offer the most complete line of all-natural vitamin E supplements in the world.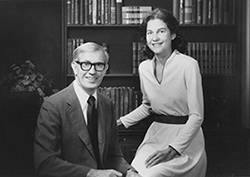 John & Susan Carlson, Founders
---
Great tasting, sustainable omega-3s.
In the early 1980s, we helped launch the omega-3 market in North America, importing our first high-quality, great-tasting, sustainable fish oils from Norway. In 2009, we released a new marine oil sourced from an abundant species of calamari.

---
Today, the next generation of Carlson Labs leads the company—daughters Carilyn Anderson and Kirsten Carlson—and the innovations continue. Carlson Labs now offers more than 200 unique products designed with your family's unique nutritional needs in mind. ​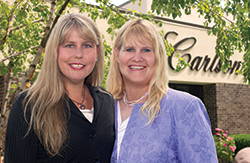 Kirsten Carlson, Vice President
Carilyn Anderson, President