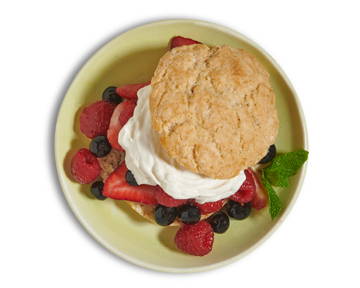 Mixed Berry Shortcakes
Serves 2
1,600 mg of Omega-3s per Serving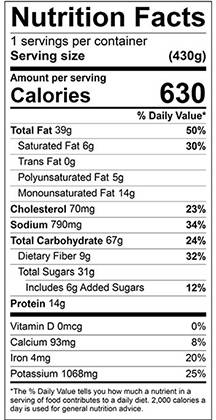 Berry Filling
2 tsp. of Carlson The Very Finest Fish Oil, mixed berry
½ cup of strawberries, sliced
¼ cup of raspberries
¼ cup of blueberries
Biscuits
½ cup of flour
1 ¼ tsp. of baking powder
¼ tsp. of salt
1 Tbsp. of cold butter, cut into small pieces
3 Tbsp. of milk
1 tsp. of maple syrup
Whipped Topping
¼ cup of heavy cream
1 Tbsp. of maple syrup
½ tsp. of vanilla extract
Place berries in a small bowl; drizzle with Carlson oil. Stir gently, and set aside.
Preheat oven to 400°F.
Stir together flour, baking powder and salt.
Add butter, and mix with fingers until flour and butter are well blended.
Using fork, stir in milk and 1 tsp. of maple syrup until a soft dough forms.
Divide dough in half; shape each half into a ball, then place on small parchment-lined baking sheet. Press gently into a circle about 2.5-in. wide x ½-in. high.
Bake 15 minutes or until golden.
Combine whipped topping ingredients in medium bowl; beat with wire whisk or electric mixer until thickened and soft peaks form.
Split biscuits in half horizontally; place bottom halves on two dessert plates. Layer the biscuits with berry filling and whipped topping; top with remaining biscuit halves.