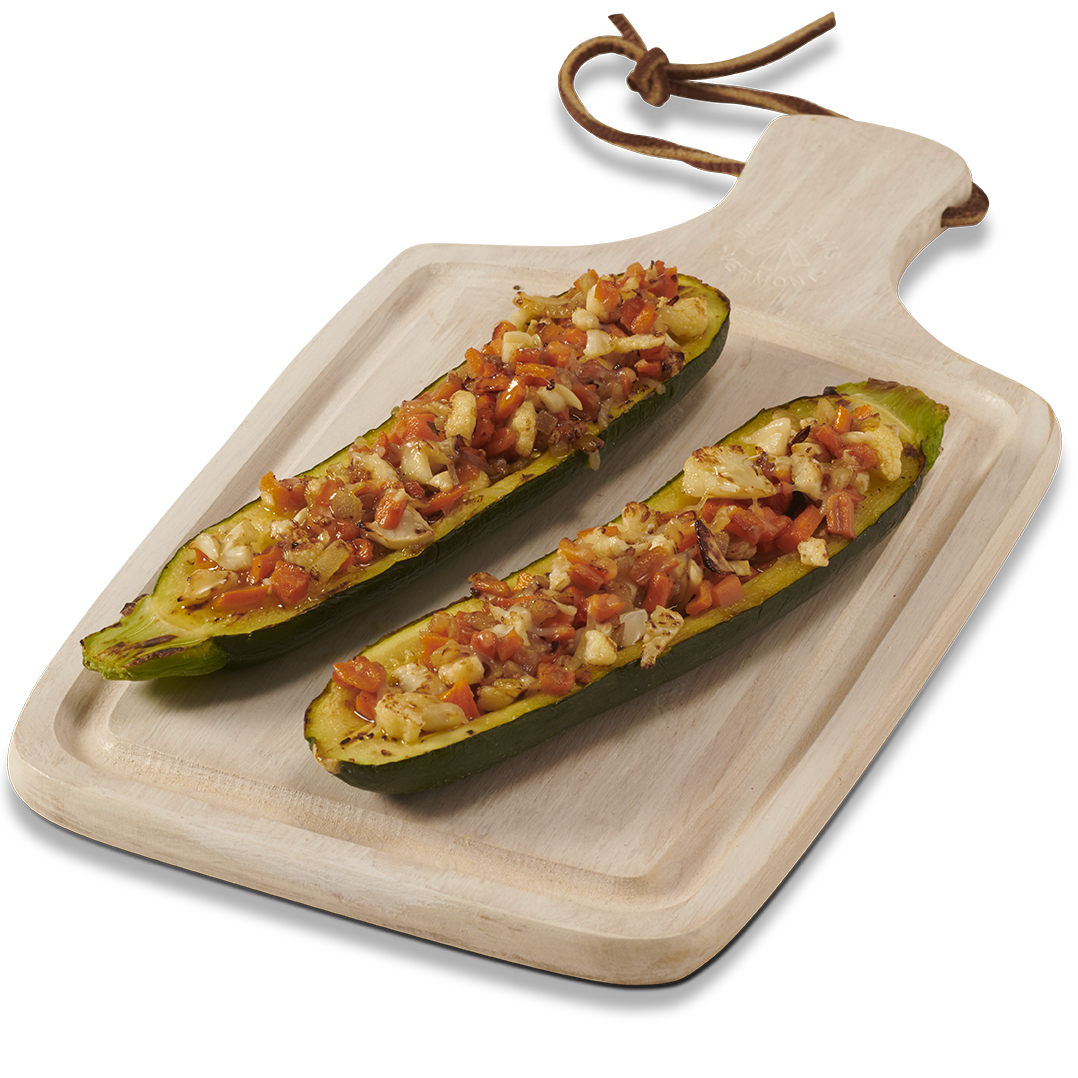 Veggie-Stuffed Zucchini
Serves 1
1,600 mg of Omega-3s per Serving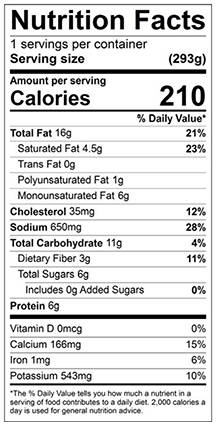 1 small zucchini
½ Tbsp. of extra virgin olive oil
¼ cup of carrots, diced
¼ cup of cauliflower, diced
2 Tbsp. of onion, diced
1 tsp. garlic, minced
¼ tsp. of salt
Pinch of black pepper
1 tsp. (1 packet) of Carlson The Very Finest Fish Oil or Cod Liver Oil, lemon
2 Tbsp. of shredded Swiss cheese
Preheat oven to 400°
Cut zucchini in half lengthwise. Using a small spoon, scoop out seeds, and discard them. Place zucchini halves, cut side down, on foil-lined sheet pan. Season lightly with salt and pepper. Roast in oven for 12 minutes or until tender.
Heat olive oil in a small skillet over medium-high heat.
Add minced carrot, cauliflower, onion, salt and pepper. Cook and stir for 2 minutes. Add garlic and cook for 20 more seconds.
Remove from heat, and stir in the Carlson oil and shredded cheese.
Spoon mixture into each zucchini half, using all of the mixture.