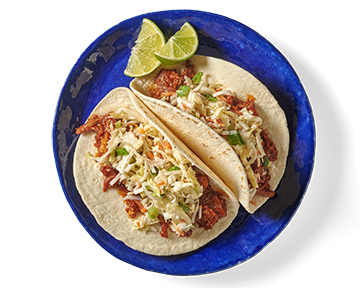 Pulled Pork Tacos with Coconut Slaw
Serves 3 (2 tacos per serving)
1,100-1,600 mg of Omega-3s per Serving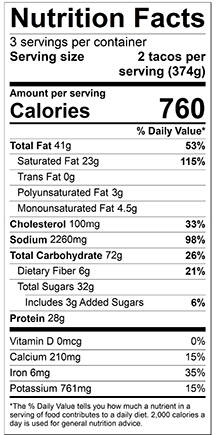 ½ cup unsweetened coconut milk
1 Tbsp. Carlson The Very Finest Fish Oil or Cod Liver Oil, lemon
1 ½ Tbsp. lime juice
2 tsp. sugar
1 tsp. salt
1/8 tsp. ground black pepper
8 oz. prepared coleslaw mix
¾ cup shredded unsweetened coconut
¼ cup chopped scallions
1 package (16 ounces) prepared pulled pork
6 flour tortillas (6 in.)
Place coleslaw mix, coconut, and scallions in large bowl.
In separate bowl, mix unsweetened coconut milk, Carlson oil, lemon, lime juice, sugar, salt, and ground black pepper.
Add coconut milk mixture to coleslaw mix; toss until well combined.
Refrigerate for 20 minutes or until ready to serve.
Heat pulled pork according to package directions
Fill tortillas with pulled pork, and top with coconut slaw.
Tip: Substitute prepared pulled chicken for the pork.​