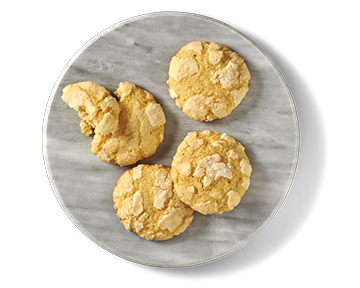 Yields: 28 Cookies
158 mg Omega-3s per Cookie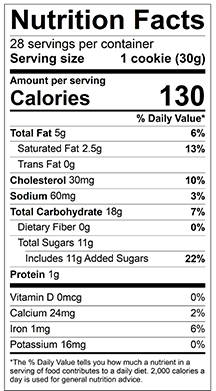 INGREDIENTS
2 cups all purpose flour
2 tsp. baking powder
¼ tsp. salt
8 Tbsp. butter, room temperature
1 cup sugar
3 Tbsp. Carlson Olive your Heart®, lemon
1 Tbsp. lemon zest
2 eggs
1 tsp. vanilla
1 cup confectioners' sugar​
DIRECTIONS
​Preheat oven to 350°.
Combine flour, baking powder, and salt in medium bowl; set aside.
Place butter and sugar in mixing bowl. Using electric mixer on low speed, beat until combined (about 30 seconds).
Add Carlson Olive Your Heart®, lemon and lemon zest; beat on low until combined.
Add eggs and vanilla; beat on low until combined.
Using a wooden spoon or spatula, gently stir in flour mixture until a soft dough forms.
Refrigerate dough for 1 hour.
Starting with a rounded tablespoon of dough, roll gently in your palms until a ball forms.
Roll ball gently in confectioners' sugar. Repeat for remaining dough.
Place balls on parchment-lined baking sheet, spacing them about 2 inches apart.
Bake 10-12 minutes, then transfer to wire rack until cool.