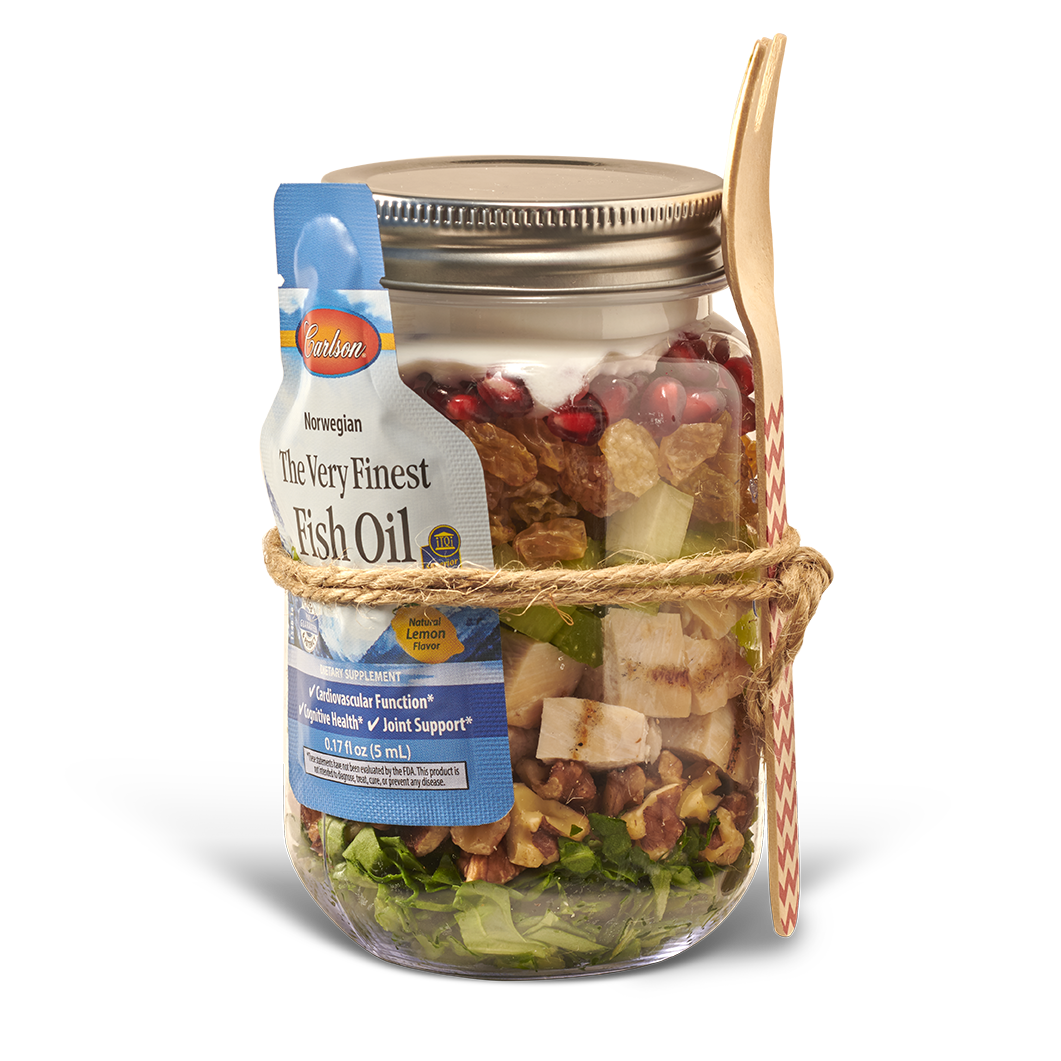 Layered Chicken Salad
Serves 1
1,100-1,600 mg of Omega-3s per Serving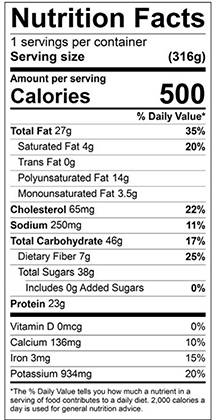 1 oz. of fresh spinach, chopped
¼ cup of walnuts, chopped

⅓ cup of cooked chicken (about 3 oz.), diced

¼ cup of golden raisins

¼ cup of celery, diced

¼ cup of pomegranate seeds, plus juice

2 Tbsp. of plain yogurt

Salt and pepper, to taste

1 tsp. (1 packet) of Carlson The Very Finest Fish Oil or Cod Liver Oil, lemon
Layer the spinach, walnuts, chicken, raisins, celery, and pomegranate seeds in a narrow container (about 16 oz.) with a tight-fitting lid.
Spoon yogurt on top of the pomegranate seed layer. Sprinkle with salt and pepper, to taste. Place lid on container and refrigerate until serving time.
Drizzle Carlson oil over the yogurt layer. Replace lid and shake container to mix the dressing and ingredients together.