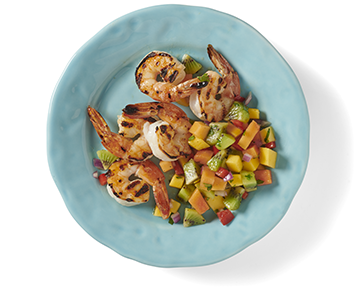 Serves 6 (4-5 shrimp and 2/3 cup salsa per serving)
1,600 mg Omega-3s per Serving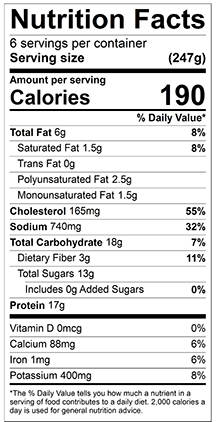 ​INGREDIENTS
1 mango, peeled and diced (about 1 ½ cups)
3 kiwis, peeled and diced
1 cup papaya, diced
¼ cup red onion, diced
¼ cup red pepper, diced
2 Tbsp. fresh basil, chopped
2 Tbsp. Carlson The Very Finest Fish Oil, orange
¼ tsp. salt
1/8 tsp. ground black pepper
1 ½ lbs. large shrimp, cleaned, deveined, tail on​
DIRECTIONS
Place mango, kiwi, papaya, onion, red pepper, and basil in large bowl. Stir to combine.
Drizzle with Carlson The Very Finest Fish Oil, orange and sprinkle with salt and pepper. Mix well.
Place salsa in refrigerator until ready to serve.
Season shrimp with salt and pepper.
Place shrimp on oiled grill or non-stick grill pan. Cook shrimp 2 minutes per side until opaque.