Serves: 2
1,600 mg of Omega-3s per Serving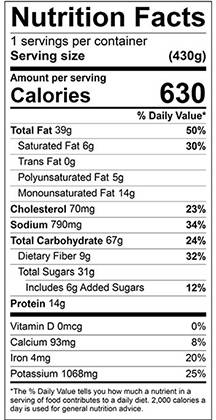 INGREDIENTS:
2 tsp. of Carlson The Very Finest Fish Oil, mixed berry
¼ cup of blueberries
¼ cup of strawberries, diced
¼ cup of yellow bell pepper, diced
1 small kiwi fruit, peeled and diced
2 Tbsp. of green onion, thinly sliced
1 small jalapeno, seeded and minced (about 1 tsp.)
¼ tsp. of salt
⅛ tsp. of pepper
2 salmon fillets (about 6 oz. each)
1 tbsp. of olive oil
DIRECTIONS:
Combine Carlson oil, blueberries, strawberries, bell pepper, kiwi fruit, green onion, jalapeno, salt, and pepper in medium bowl. Set aside.
Preheat grill to medium-high. While grill is heating, blot salmon dry with paper towels until very little moisture remains. Brush both sides of salmon with oil, and season both sides with salt and pepper to taste. Brush grill grates with additional oil to keep salmon from sticking.
Grill salmon skin-side up for 6-8 minutes. Using a metal spatula, gently turn salmon and grill 6-8 minutes longer. Salmon is done when it registers 140° F on an instant read thermometer or flakes easily with a fork.
Spoon salsa over salmon.