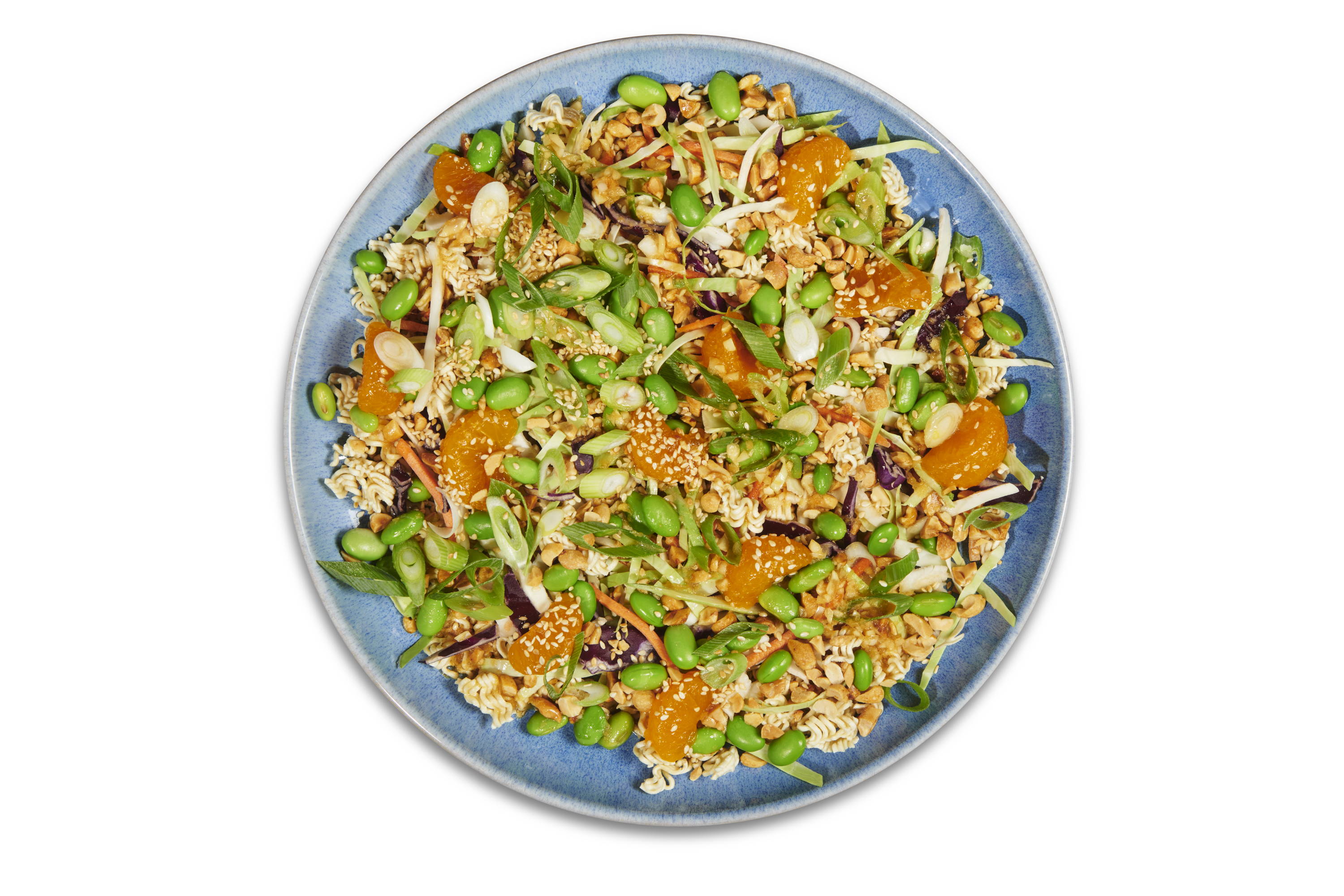 Crunchy Noodle Salad with Just Peachie Dressing
Serves 4
1,600 mg of Omega-3s per Serving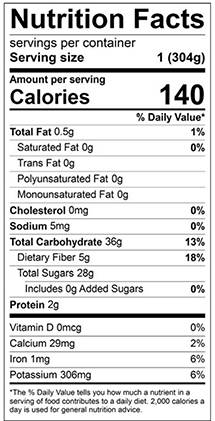 Dressing
1 Tbsp. plus 1 tsp. of Carlson The Very Finest Fish Oil, just peachie (adults or kids)
2 Tbsp. of reserved juice from mandarin oranges
1 tsp. of soy sauce
1 tsp. of brown sugar
1 tsp. of grated ginger
1 tsp. of sesame oil
1 tsp. of minced garlic
Salad
2 ½ cups of coleslaw mix  
1 package (3 oz.) of dried ramen noodles (any flavor, discard flavor packet)
½ cup of shelled frozen edamame
1 can (4 oz.) of mandarin oranges, drained with juice reserved
2 green onions, sliced diagonally
2 Tbsp. of chopped roasted peanuts
1 Tbsp. of toasted sesame seeds
Combine dressing ingredients in a small jar with a tight-fitting lid. Shake until well blended.
Place ramen noodles in a large serving bowl. Using your hands, break the noodles apart.
Add the coleslaw mix, and toss to combine.
Place edamame in small saucepan of boiling water for 3 minutes; drain and rinse with cold water.
Top salad with edamame, mandarin oranges, green onions, peanuts, and sesame seeds.
Drizzle dressing over salad, and toss gently.