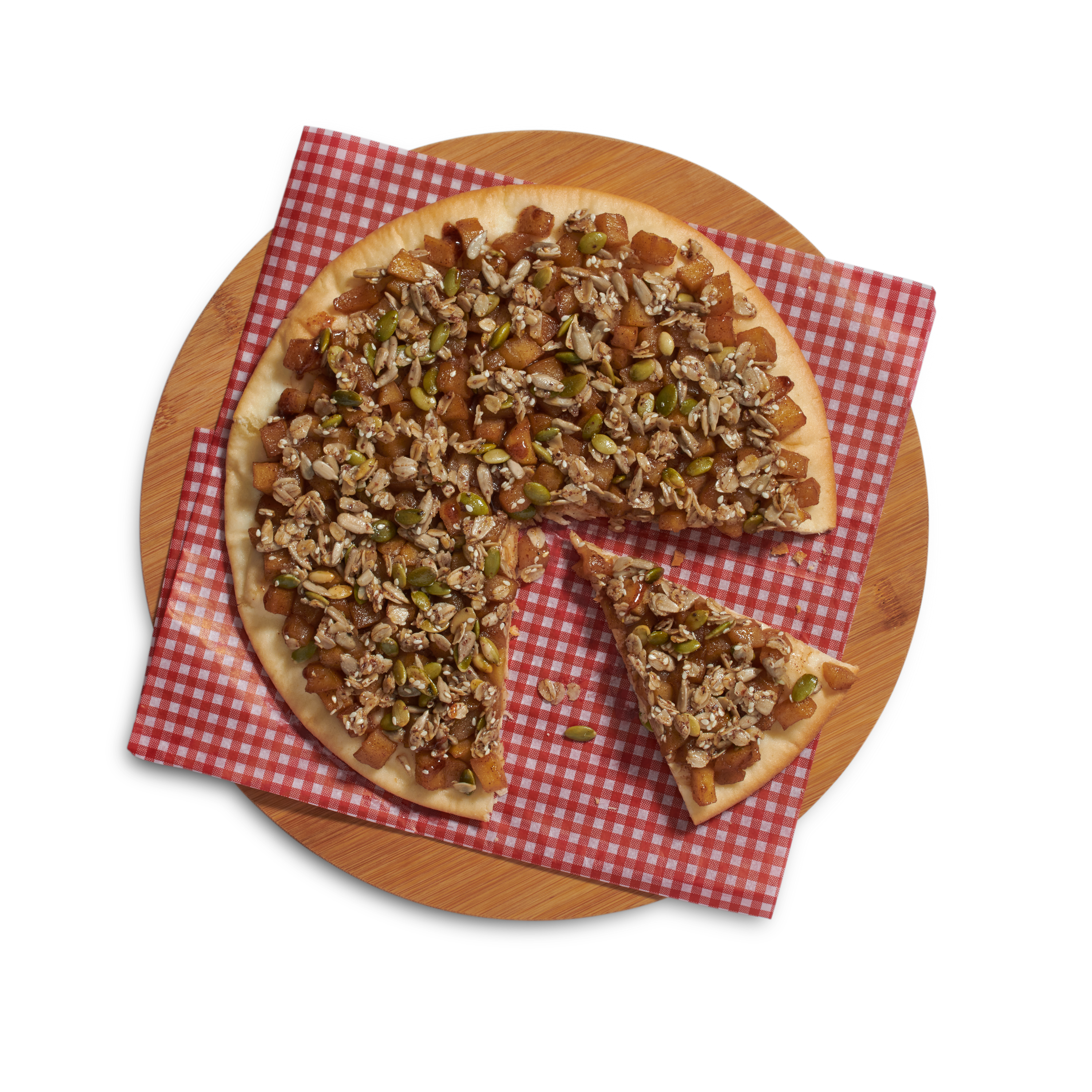 Crunchy Green Apple Snack Pizza
Serves 8
825 mg of Omega-3s per Serving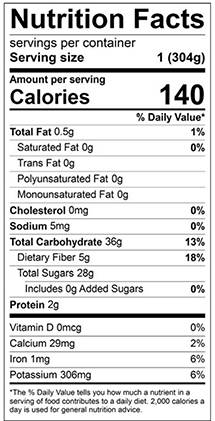 Topping
4 Tbsp. of quick oats
2 Tbsp. of almond flour
2 Tbsp. of pumpkin seeds
2 Tbsp. of sunflower seeds
1 Tbsp. of sesame seeds
2 Tbsp. of Carlson Cod Liver Oil, green apple (adults or kids)
2 tsp. of honey
Pizza
2 Tbsp. of unsalted butter
2 granny smith apples, peeled and diced (2½ cups)
2 Tbsp. of water
3 Tbsp. of dark brown sugar
½ tsp. of cinnamon
1 thin-style prepared pizza crust (10" diameter)
Preheat oven to 350°F.
Combine oats, flour, and seeds on a small baking sheet. Bake 5 to 6 minutes. You will hear pumpkin seeds start to pop.)
Transfer oat mixture to medium bowl.
Add Carlson oil and honey. Mix well and set aside.
Increase oven temperature to 425°F.
Melt butter in large skillet over medium heat. Add apples and water; cover and cook until apples are tender, about 6 minutes, stirring occasionally.
Add brown sugar and cinnamon; stir until apples are evenly coated and sugar melts.
Evenly distribute apple mixture over pizza crust.
Bake 7-8 minutes or until edges of pizza begin to brown.
Sprinkle oat mixture over pizza. Drizzle with honey mixture. Cut into slices.