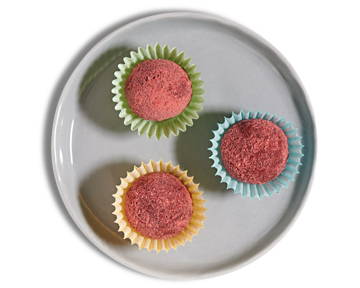 Choco-Berry Protein Snack Bites
Serves 3 (3 snack bites each)
800 mg of Omega-3s per Serving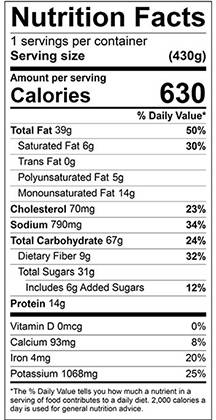 1 ½ tsp. of Carlson The Very Finest Fish Oil, mixed berry (adults or kids)  
½ cup of sliced almonds
¼ cup of roasted sunflower seeds
¼ cup of pitted dates (about 6)
2 Tbsp. of chocolate protein powder
2 Tbsp. of chocolate chips
1 tsp. of water
½ cup of freeze-dried strawberries
Place Carlson oil, mixed berry; almonds; sunflower seeds; dates; protein powder; chocolate chips; and water into the bowl of a food processor fitted with a steel blade.
Process for about 2 minutes or until almonds are very finely chopped and a soft dough begins to form. If the mixture does not come together, add an additional teaspoon of water, and continue to process. Transfer dough to a medium bowl.
Working with 1 Tbsp. of dough at a time, shape the mixture into 1-inch balls.
Place freeze-dried strawberries in zipper-style plastic bag; seal bag closed. Roll a rolling pin back and forth over the bag to crush berries into fine crumbs. Transfer crumbs to shallow bowl.
Roll balls in strawberry crumbs until evenly coated. Store in airtight container in refrigerator until ready to serve.
Variations: Roll snack bites in shredded coconut, cacao powder, or finely chopped nuts.