Blueberry Pancakes with Peachie-Maple Topping
Serves 4 (3 pancakes each)
1,600 mg of Omega-3s per Serving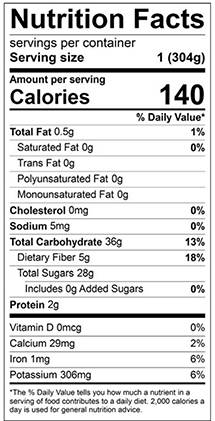 Topping
1 peach, peeled and sliced (or 2/3 cup thawed frozen peaches)
½ cup of maple syrup
1 tsp. of cinnamon
1 tsp. of vanilla extract
1 Tbsp. plus 1 teaspoon of Carlson The Very Finest Fish Oil, just peachie (adults or kids)
Pancakes
2 cups of old-fashioned rolled oats (not instant or steel cut oats)
1 Tbsp. of baking powder
½ tsp. of salt
1 cup of milk
2 eggs
2 tsp. of vanilla
2 Tbsp. of maple syrup
3 Tbsp. of melted butter
3/4 cup of blueberries
Place topping ingredients in blender; blend until smooth.
Transfer topping to a pitcher or bowl. Reserve at room temperature.
Place pancake ingredients (except blueberries) in blender; blend until smooth. Pour batter into a medium bowl, and let rest 5 minutes.  
Place griddle over medium heat. Grease with a little butter or nonstick cooking spray.
Using ¼ cup of batter per pancake, pour batter onto griddle. Add 4 or 5 blueberries to each pancake.
Cook pancakes for 2 to 3 minutes or until the batter begins to bubble, then gently flip them and cook for another 2 minutes.
Spoon the topping over the pancakes. Sprinkle with extra blueberries, if desired.
Tips: Leftover Peachie Maple Topping? Spoon it over vanilla ice cream for a delicious dessert.